Marie Adele, LLC
108 Tiller Lane
Brick, New Jersey 08723

Phone: 732-239-2905

Email: customerservice@marieadele.com

marieadele.com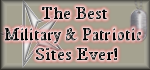 Copyright © 2005-2019
Marie Adele, LLC
"Keeping Loved Ones
Close At Heart"

SweetHeart Pouch and SweetHeart Pouch
Teddy Bear orders will ship out for free
within two business days. We use Priority
Mail through the United States Postal
Service. Please allow up to five business
days (although it's usually two or three days)
from the shipping date, to receive your
order and allow extra shipping time during
Holidays and for Military Base deliveries.
Please check your spam folder for your
USPS shipping notification within a few days
of your order placement, if you don't receive
one in your regular email folder.

When you place your order, the personal
information you provide us will never be
shared with anyone except for the United
States Postal Service, for shipping
purposes.
Your name, address, e-mail address and
phone number will only be used to process
your orders and to communicate with you in
reference to your orders.

Marie Adele, LLC, does not rent, sell, or
share your personal information.

We pride ourselves in having happy
customers. Please contact us by phone or
email with any questions or concerns about
your order. If you're not completely satisfied
with your purchase, you may return it within
30 days for a refund or exchange. Customers
are responsible for return shipping charges.

FREE SHIPPING
ON EVERY ORDER!