Please visit the websites below to find a gift you
scent with perfume or cologne, gift ideas using
fragrances, discount perfume, men's discount
cologne, women's perfume and fragrance
scented gifts.

marieadele.com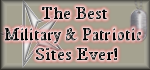 SweetHeart Pouch

Teddy Bears

Each Teddy Bear
has a unique tummy
pocket pouch ready to
act as a perfume or
cologne gift holder.
You can fill the teddy
bear's pocket with a
small bottle of perfume
or cologne, a scented
SweetHeart Pouch®, or
add your own cookies,
candy, money, gift card
or any other small gift,
such as jewelry.
A unique fragrance gift
holder for him or her!

Copyright © 2005-2019
Marie Adele, LLC
"Keeping Loved Ones
Close At Heart"

SweetHeart Pouch

Teddy Bears

are unique fragrance
holder teddy bears with
an empty tummy pocket
pouch ready for you to
fill with a small perfume
or cologne gift!

FREE SHIPPING
ON EVERY ORDER!