If you would like to add our link to your "Gifts", "Military" or
"Fragrance" links page, please use the information below.
Feel free to email us at customerservice@marieadele.com if
you would like us to consider adding your Gift Ideas,
Women's Perfume, Men's Cologne or Military website link to
our Links pages. Thanks!

Hold A Loved One's Scent - SweetHeart Pouch
-
Spray the heart with perfume or cologne and hold the
scent, photo and handwritten note of someone you love in
your pocket or purse. Release the scent with a twist of the
cap. Eight colors - including Desert Camo. Great Gift Idea
for Military Families, College Students, Teens, Children
(four years and older) and Business Travelers. A Special
Gift for Men and Women on any occasion. Our plush
SweetHeart Pouch Teddy Bear can hold a SweetHeart
Pouch in its front tummy pocket. www.marieadele.com

Please visit our recommended
Gift Ideas and Military links above

marieadele.com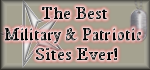 Copyright © 2005-2020
Marie Adele, LLC
"Keeping Loved Ones
Close At Heart"

FREE SHIPPING

on
Sweetheart Pouch

and
Teddy Bear
orders!