SweetHeart Pouch
Teddy Bears

SweetHeart Pouch Teddy Bears
are a beautiful camel color and
make unique gifts. Each high
quality soft, plush Teddy Bear
Gift is 14" from its heels to the
top of its head in a laying
position and 10" from its bottom
to the top of its head in a sitting
position. Great Teddy Bear Gifts!

Our stuffed SweetHeart Pouch
Teddy Bear is a cute Christmas
bear gift or Valentine bear gift for
someone special in your life. It is
a unique gift on any occasion,
whether it be a Wedding
Anniversary, Birthday, Holiday,
Graduation or just to say I Love
You. What a great College
Student Gift or Military Family Gift!

A SweetHeart Pouch Teddy Bear
is more than just a plush stuffed
animal! It's a unique & special
teddy bear with a tummy pocket
pouch ready to be filled with a
gift!

SWEETHEART POUCH
TEDDY BEARS ARE
PROUDLY MADE IN THE

U
S
A
!

Teddy Bear shown with a
Red SweetHeart Pouch

(sold separately
here
)
in its tummy pocket.

marieadele.com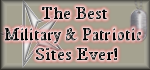 Copyright © 2005-2020
"Keeping Loved Ones
Close At Heart"

6.625% sales tax added to New Jersey orders.

Warning: Choking Hazard -
Small Parts. Not Intended
For Children Under 3 Years.

$

SweetHeart Pouch Teddy Bear
comes as shown above with a
"To/ From" gift tag attached to its
ear and an empty tummy pocket
pouch ready for you to fill with a
gift.

You can fill the Teddy Bear's tummy
pocket pouch with a tasty treat like
cookies or a lollipop (shown above).
A small jewelry gift box would fit well,
in addition to a gift card or small to
medium size perfume bottle. The
pocket measures 3.5" wide x 3" high.
It's also a great Tooth Fairy Gift for a
child 4 years or older, boy or girl, who
lost a tooth and needs a pocket to
tuck his or her tooth into for the
Tooth Fairy!

(Lollipop not included - For Display Only)

Tammy, thanks for sharing this
photo of your adorable grandson
playing with his new SweetHeart
Pouch Teddy Bear!

FREE SHIPPING

on
Sweetheart Pouch

and
Teddy Bear
orders!