How long does the scent last?

That depends on what is sprayed on the
heart. A full strength perfume or cologne
will last the longest, possibly even more
than a year, but a light body spray may have
to be resprayed more frequently. The very
first SweetHeart Pouch was sprayed in
2003, was never resprayed, and still has the
scent on it!


What is the size of a SweetHeart Pouch?

The sheer organza pouch is 3" wide x 4"
tall. The folded note card is 1 5/8" x 2". The
container that holds the heart is a little over
1" wide x 3/4" tall.


How can a SweetHeart Pouch remind me of
a special place?

There are many different fragrances
available today. A Sweetheart Pouch can be
sprayed with an ocean scent to remind you
of a beach visit, or a cookie scent that
reminds you of the warmth of your
grandmother's kitchen!


Who could use a SweetHeart Pouch?

A husband who misses his wife... A mother
who is thinking of her child... A girlfriend
who longs for her boyfriend... A boy or girl
who misses his grandparent... Someone
who is thinking of her best friend who
moved away... A wife or husband whose
spouse is in the military... A child (4 years
and up) who has difficulty separating from a
parent... Those who want to hold the scent
of someone they love, or someone they
loved and lost. The list goes on and on...


How do you add the photo to the note card?

You can add your photo by sliding it inside
of the note card behind the front frame and
plastic photo protector sheet. The front of
the note card is 1 5/8" x 2". The inside
writing area is 3 1/4" x 2". The note card
made of business card stock.


Why is the SweetHeart Pouch such a great
gift idea?

The SweetHeart Pouch is a great gift idea
because it is unique and inexpensive, not to
mention heart-warming. A SweetHeart
Pouch is an unusual wedding anniversary
gift idea. It is a gift that comes in handy
when you can't think of what to get the
person who has everything and is a
meaningful holiday gift for him or her. It is a
fun birthday gift from a grandma to her
granddaughter or a romantic military gift
from a wife to her deployed husband. The
special teen in your life would love a gift of
two SweetHeart Pouches for him or her to
scent and share with his or her girlfriend or
boyfriend. Children, 4 years and older, have
given SweetHeart Pouches to special
people in their lives. Instead of spraying the
heart with cologne, they made a small
drawing, folded it and put it in the container
with the heart. It is a special gift for a child to
give to a family member or friend.


After the SweetHeart Pouch heart is
sprayed, will you be able to smell the
cologne or perfume when the cap is on the
container and it is in your pocket or purse?

No, you will only smell your loved one's
cologne or perfume when you unscrew the
cap of the container and expose the
scented heart to the air.

SweetHeart Pouch
Questions and Answers

marieadele.com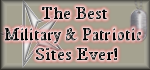 Each Teddy Bear is
made in the USA and
has a special front
pocket ready to be filled
with a gift for him or her.
You can fill the teddy
bear's tummy pocket
pouch with cookies,
candy, money, a gift
card or any other small
gift, such as jewelry.

A unique gift for him or
her - boyfriend, husband,
girlfriend, wife, boy or
girl, 3 years or older.

Copyright © 2005-2020
Marie Adele, LLC
"Keeping Loved Ones
Close At Heart"

FREE SHIPPING

on
Sweetheart Pouch

and
Teddy Bear
orders!