Please visit the unique gift idea websites below to
find unique gift ideas for him or her. Find unusual
gifts for a man or woman, a romantic gift, military
gifts and much more!

marieadele.com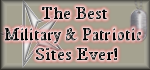 You can fill this unique
teddy bear's pocket with
a SweetHeart Pouch or
your own cookies,
candy, money, gift card
or any other small gift,
such as jewelry.
A Unique Gift Idea
for him or her!

Copyright © 2005-2019
Marie Adele, LLC
"Keeping Loved Ones
Close At Heart"

FREE SHIPPING
ON EVERY ORDER!